LER.CHE
A new expression of the Romanian soul
LER.CHE
"LER.CHE is a new expression of the Romanian soul"
- Astatine, Singer
"Balkan Jazz full of emotions"
- Bonner Rundschau
"She not only gives the impression of loving the vocals, but also the songs themselves..."
- 3SongsBonn about Astatine
Music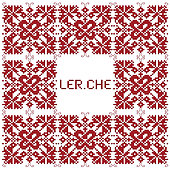 Ler.che
Lume (Special Edition)
LER.CHE
Progressive Romanian Jazz
Made in Germany
The jazz quartet LER.CHE embodies the modern interpretation of Romanian folklore in a contemporary guise.

At the same time, LER.CHE is the musical expression of a proud Romanian bird, who is eagerly and curiously exploring a new world, but at the same time determined to maintain its native roots.

In fact, the four musicians have created something completely new in their own compositions and innovative arrangements of selected traditional songs: Romanian jazz. The result is a unique collection of modern music that transcends the boundaries of genre and geography.