LET THERE BE VINTAGE JAZZ!
Together with her Ensemble, Astatine pays homage to the timeless talents of jazz greats such as Ella Fitzgerald, Sarah Vaughan, Chet Baker, Bill Evans and Miles Davis. Upbeat swing melodies invite audiences to let loose in the dance halls of the 1920s, before being transported to the 50s and 60s for poignant, soul-searching ballads. In between, original numbers with influences from Folk to Gypsy Swing give the program a unique twist and a fresh approach.
You'll find more videos on:
BUKAREST BOHÈME
Le Jazz Balkanaise
With confident seduction, Astatine leads listeners into the bohemian world of Bucharest in the 1930s and 40s. Lively gypsy tunes, bewitching tangos, ballads and Romanian classics are presented in modern arrangements with Astatine's sassy vocal style leading the way.
ARGINT VIU
The first album
This album is the result of a fruitful collaboration with great musicians from the Manouche scene of Belgium. The tangos and lively gypsy songs will transport you back in the exuberant world of the Bucharest's salons between the great wars. Fans of Django Reinhardt will be delighted to discover some of his gems in a unique interpretation.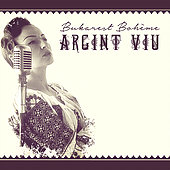 Bukarest Bohème
Argint viu
THE CARPATHIAN LARK
LER.CHE
Astatine's latest project blends her favorite musical styles to create something entirely new: modern Romanian Jazz. With band Ler.che, original compositions and folk melodies set to avant-garde instrumental jazz produce a unique collection of contemporary Romanian music that defies boundaries of genre and geography.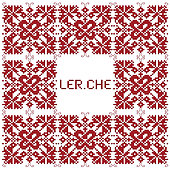 Ler.che
Lume (Special Edition)